Abrasive water jet cutting has matured from it's inception in the 80's and has the ability to cut ANY material up to 12″ thick from plastics to granite.  The large bed at TopLine can be loaded with a 5′ X 12′ sheet.
Call us today for a free quote!  616-502-1034
For the modern machine shop the ability to get 'near net-shape' has the ability to streamline your manufacturing process by getting you close without tying up costly  spindle time on your CNC machines.
With a variety of materials in stock let TopLine open up your shops capacity.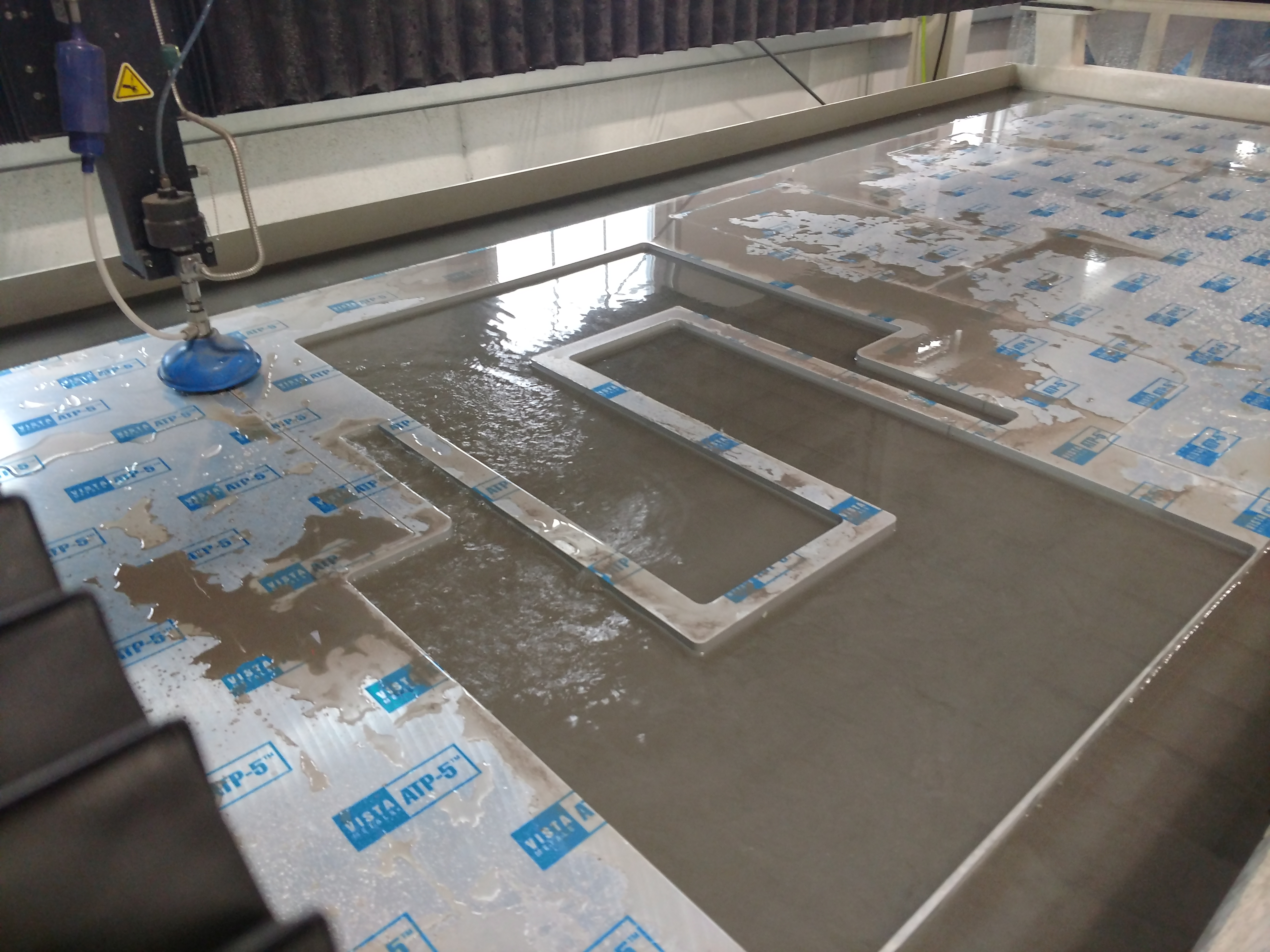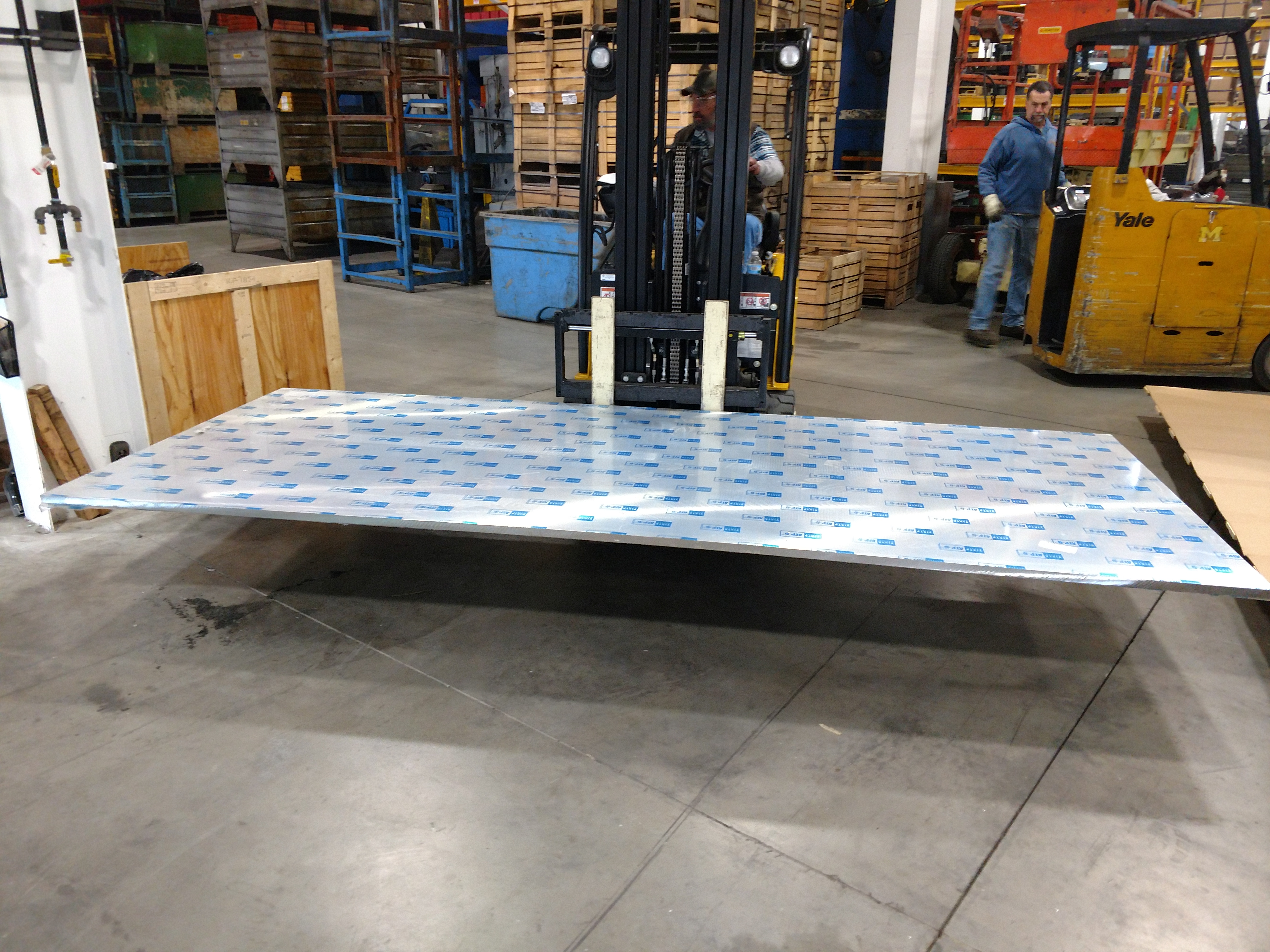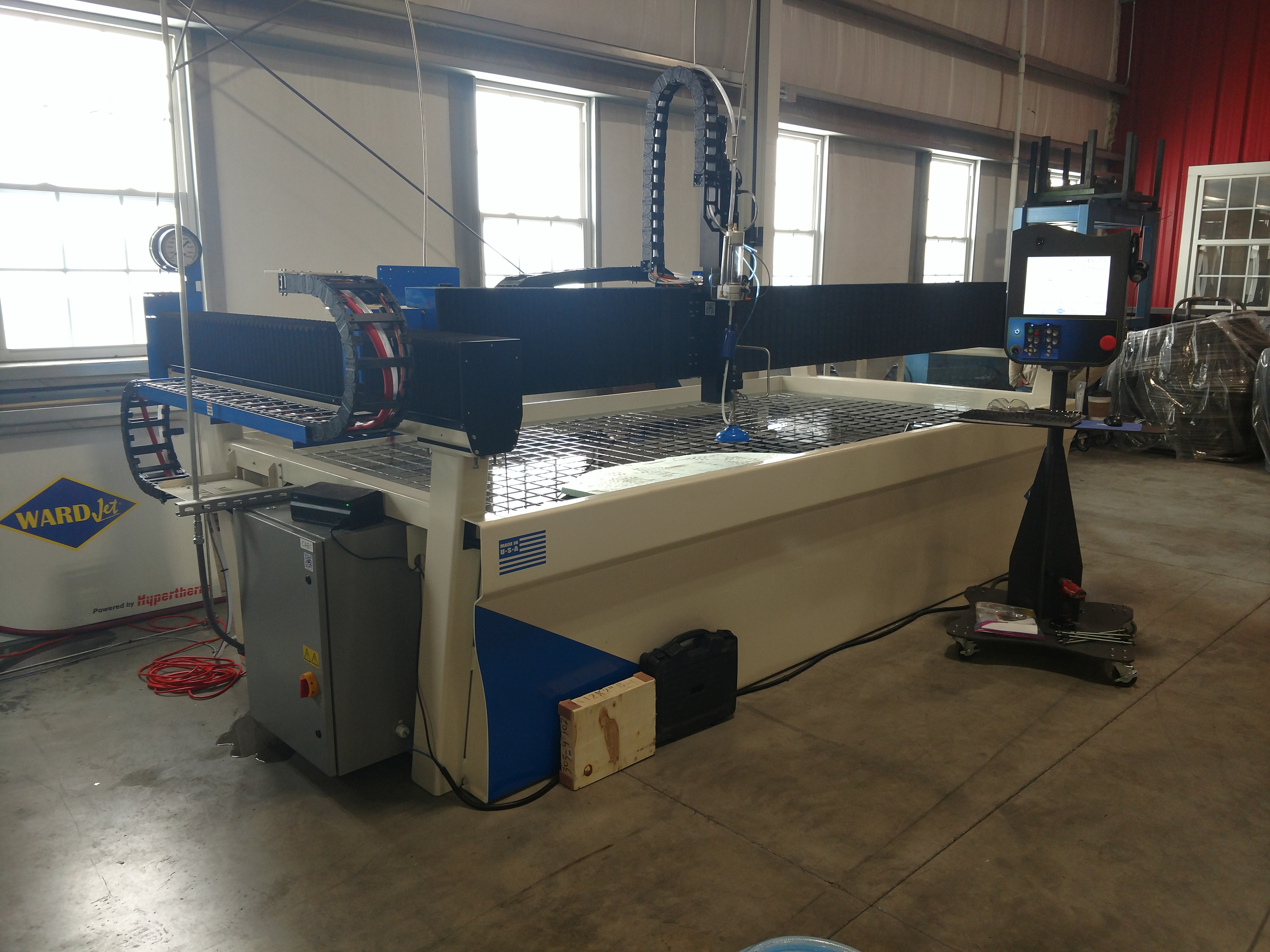 For the artist, it opens up the ability to take your signage, artwork or crafting to a whole new level.  With our ability to take something as simple as a PDF and generate CAD data to cut, you can let your imagination take you anywhere!